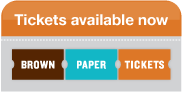 All proceeds benefit The Olana Partnership and WGXC Hands-on Radio.
The Olana Partnership and Wave Farm's WGXC 90.7-FM are pleased to announce Framing the Viewshed: Groundswell, a groundbreaking event, which features site-specific works in sound, text, installation, and movement. Over a dozen artists will reflect and react to Olana, Frederic Church's ambitious 250-acre early environmental work.
Installation, performance, and participation from: DJ Spooky, Pauline Oliveros, Japanther, Eteam, robbinschilds, Bobby Previte, Maximilian Goldfarb, Greg Fox, Nadja Verena Marcin, David Kermani, Archie Rand, Nancy Shaver, Beth Schneck, and Cara Turett.